Napoli Culinary Academy & Cafe Napoli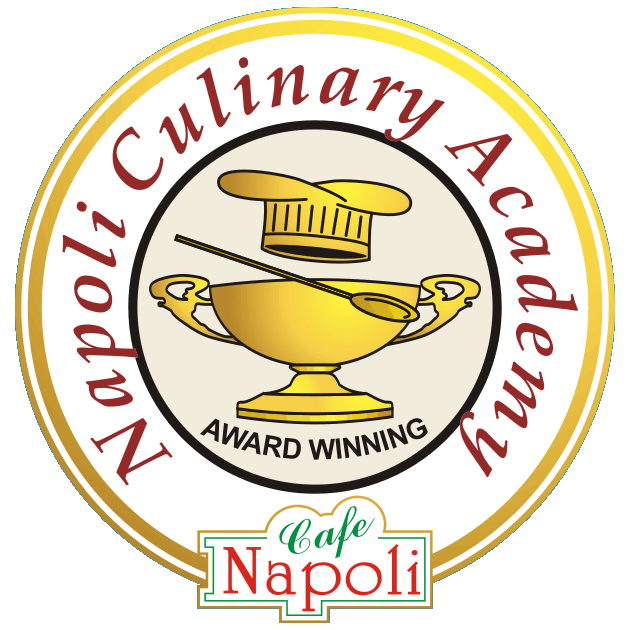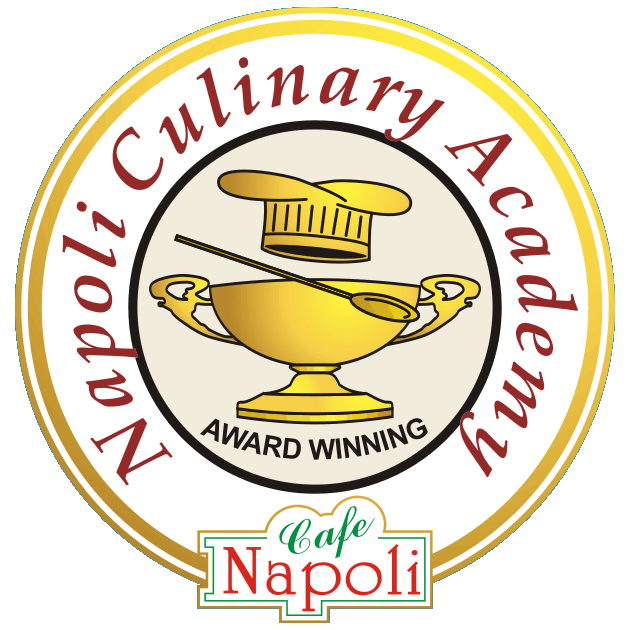 Cooking Classes
Our cooking classes are a perfect idea for birthdays, date nights or any kind of celebration. They're a fantastic way to spend an evening. The classes begin with a fun demonstration from the head chef. You then put on your aprons and head to the kitchen where you cook up a storm! When you've finished your masterpiece, you are seated in the dining room and the party begins as the staff serve you the fruits of your labor. Imagine sipping your glass of wine, listening to Italian music, while enjoying our gorgeous dining room, which has been ornately decorated to create the atmosphere of an outdoor cafe in Italy. All of our classes become fun social events where you find everyone exchanging phone numbers and business cards as they make new friends and learn new skills.
How To Register For a Class
1. Click on the Calendar below
2. Read all of the instructions in the FAQ tab (in the calendar section to the left of your screen)
​
3. All reservations, cancellations, rescheduling must be processed by you through our self-service online reservations system. Walk-in, phone or email reservations, cancellations or rescheduling are not valid
​
4. If you get stuck, don't hesitate to email our admin office at info@napoliculinaryacademy.com
6. Easy Peasy!
1. All Culinary Classes are $150.00 per person, not including $8 per person online service fee charged at checkout in your shopping cart. We sometimes have great deals and discounts through Groupon and through our own in-house promo codes when we are running sales. Search for our deals on Groupon and email us to see if we are running any sales
​
Teambuilding,
Birthdays, Private Events
1. Please read the all of the information in the FAQ tab (in the calendar) prior to regsitration to ensure a smooth registration experience
2. All class-related questions are answered in the FAQ tab (in the calendar) so please read it prior to contacting us. Odds are that you will find your answers there.
3. Do not call or walk-in to the Academy for class-related issues. Email only. The Culinary Artists at the Academy cannot assist with class/registration issues. Administration can only be reached through email.
4. Registration, Cancellations, Rescheduling are only valid through our online self-service reservation system. They are not valid through email, phone or walk-in.
5. Click on each class in the calendar for class description
Kids 6 and older are welcome to join any of our classes with an accompanying/paying adult. Kids and adults are the same price and seats must be purchased for kids. It's always a lot of fun for families to take our classes together.
We also have a Junior Culinary Program (This is a year-long program designed for the junior chef 6 and older who is considering a future in the culinary arts. The program schedule is catered to fit within the child's school schedule. Call us and ask for Chef Hassi to set up an interview for your child. Details are located here.
1. Office Teambuildings: Napoli has become a popular destination for office teambuilding events. With customized menus, your team enjoys a fun-filled event where they learn how to cook mouth-watering dishes and spend time bonding with each other out of the office.
2. Birthdays: Whether you have a group of kids or adults, Napoli is the perfect place to host your birthday party. With customized menus your family and friends will love this usinque party experience where your group has a blast learning to cook as they celebrate their event.
3. Private Events: Napoli has become a popular destination for private celebrations including weddings, rehearsal dinners, bachelor and bachelorette parties, anniversaries and holiday parties. With a customized menu, your group will hav choice of either having a cooking class party or we can cater your event in our dining room and set up a mouth-watering buffet or table service. With an in-house event coordinator we make sure that your event is an unforgettable one!
​
4. Email us for pricing: info@napoliculinaryacademy.com
​
5. FYI, our calendar fills up quickly, weeks to months in advance so contact us asap to reserve your spot